There are many variables that effect pain including the impact of the pain as well as the duration.  We feel pain thanks to nocireceptors on the end of our nerves. This type of felt pain is a good thing! It's how we signal the brain to avoid doing that again.  

While pain is a necessary part of life, stiffness, spasm, nerve pain and chronic pains can be a hindrance. We use a pain scale because the pain experience is so unique to the individual.

Likewise, the way pain is treated is also unique to the individual. Is the pain dull? Is it sharp? Does the pain change locations when you move? Is the pain there when you wake up or does it get there by the time you go to bed? All of this information informs you about what type of pain you are experiencing and what to look out for. 

Still not all of us can go to see a pain specialist and many of us do not want to take pain killers to stop the pain. These often habit-forming medications can cause additional problems.

Many people experiencing pain are looking for another solution to their pain experience. This is where we have seen a lot of promise for cannabis and also in CBD.

CBD is a low-THC or no-TCH hemp product that when taken activates our encannbanoid system. This system may help to regulate our metabolism as well as boost our immune systems and also may lower the pain response.

As pain is so diverse it is necessary to tackle pain from all angles including with gentle movement like Yoga and Tai Chi as well as with mindfulness and supplementation like essential fatty acids and CBD.

Including CBD in your pain-fighting regime may be just the breakthrough that you're looking for. CBD works for people in different ways. For some it works instantly and for others it works best when taken for long periods of time. We all have an encannabanoid system and can all potentially from a supplement like CBD.

Are you ready to give CBD a try? Here are the best products for pain that we have found on the market. 
1. Hemplucid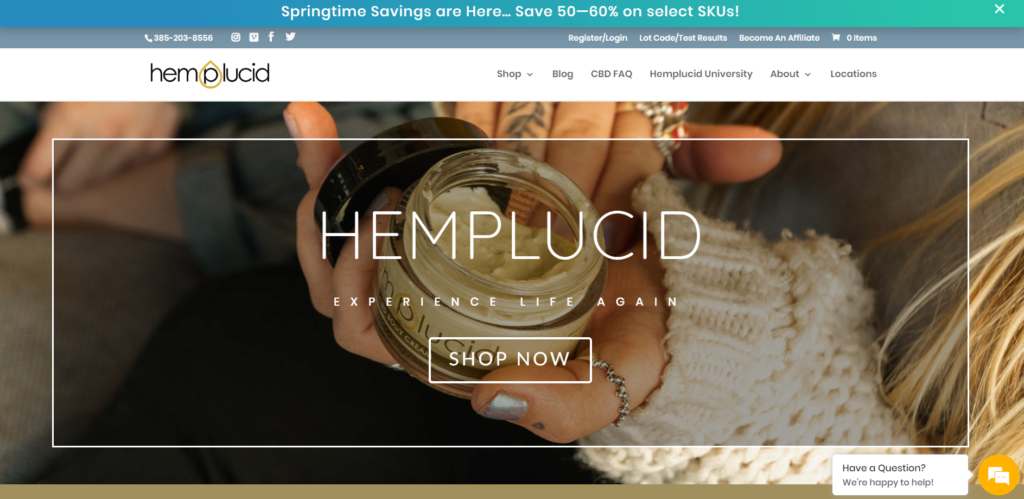 Hemplucid is a CBD company that focuses on transparency. In a seemingly endless sea of new CBD product companies some good and others not so good, Hemplucid focuses on high quality strands, education and three streamlined lines: whole plant, THC-free, and pets. Take a look at their offerings:

CBD Oil Whole Plant
CBD Oil THC Free
CBD Oil Pets
CBD plus MCT
Watersoluble CBD
CBD Gummies
CBD Topicals Rub
CBD Cream
CBD Capsules
CBD Lip Balm
CBD Wax
When dealing with pain it is important to tackle pain from every angle which is why we like the products from Hemplucid. Utilizing internal and topical therapies for pain relief may help you to resolve your pain concerns more effectively.

2. Kat's Naturals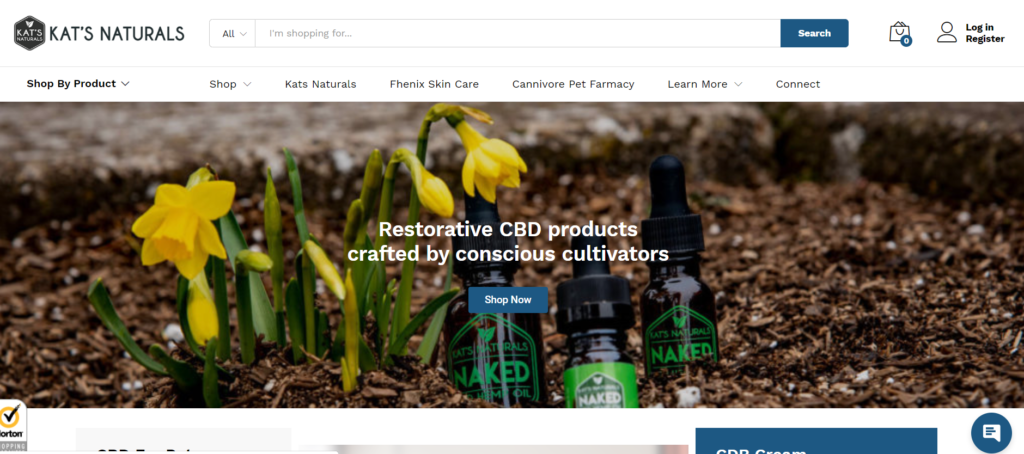 Kat's Naturals is a CBD company with an emphasis on wellbeing sourcing only American-grown hemp, Kat's is passionate about sustainable organice products all formulated by an herbalist and a nutritionist. Their flagship product Heal is their strongest product infused with peppermint essential oils. Beyond Heal, Kat's offers the following products:

Heal
Naked
Relax
Metabolize
Balance
Restore
CBD Capsules
CBD Cream
CBD Cream High Dose
Skin Serum
Anti-Fatigue Eye Cream
Daytime Replenishing Cream
Facemask
Chocolate
Pets
E-Liquid
Vape Pen
We are especially impressed with their topical formulations that work synergistically with their oils. If you are looking to tackle pain acutely and over the long-term we highly recommend using both products in tandem.

3. ENDOCA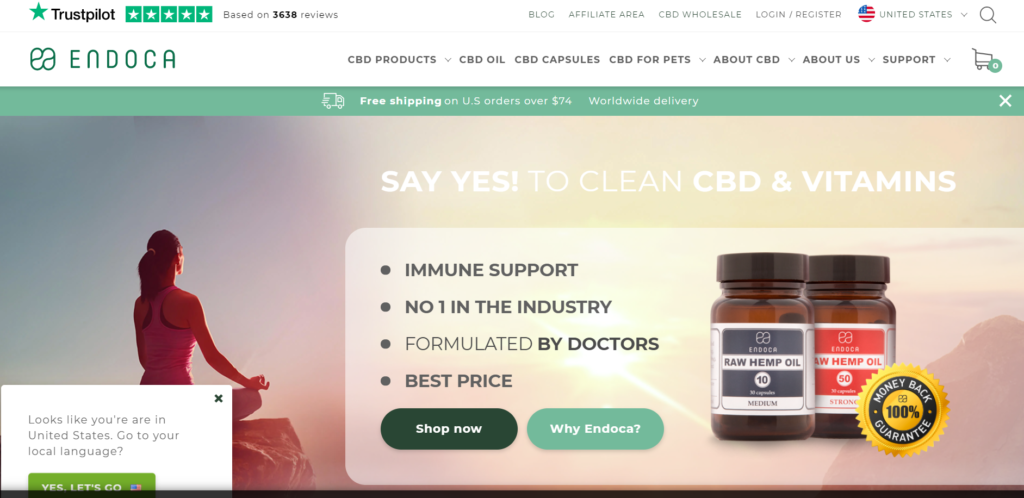 ENDOCA is a company that centers around philanthropy. ENDOCA has made a name for itself over the years offering high quality hemp, products formulated by doctors that are all third-party tested. Now, ENDOCA funds the Endoca Foundation which aims to get high quality products into the hands of people living in low income households. ENDOCA offers countless products in the following categories:

CBD Oil
CBD Capsules
CBD Cream
CBD Extract
Food Supplements
CBD Suppositories
CBD Crystals
CBD Edibles
CBD Packs
CBD for Dogs
CBD for Cats
ENDOCA products are strong and considered by many users to be effective. We like that they also offers suppositories for individuals who may have difficulty taking CBD orally. If you're suffering from pain we highly recommend giving a few of their products a try.

4. Pure Hemp Botanicals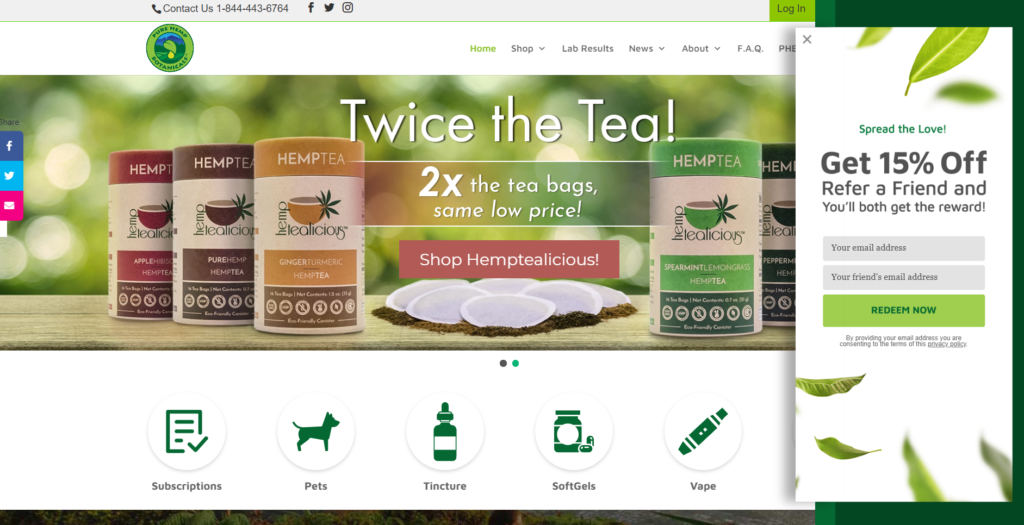 Pure Hemp Botanicals is a CBD hemp store with a focus on the individual. Understanding that each person is unique Pure Hemp Botainicals aims to provide you with a CBD product to match your unique needs. They offers a wide range of strengths to fit your need from 300mg to 3,000mg oils including both isolated spectrum and full spectrum products. Take a look:

CBD Oil Isolated Spectrum
CBD Oil Full Spectrum
CBD Softgels
CBD Vape
CBD Crystalline
CBD Mint
CBD Chocolate
CBD Tea (variety of flavors)
CBD Vape
CBD Vape Juice (variety of flavors)
CBD Concentrate
CBD Lipbalm (Variety)
This is a really fun online store with a lot of tempting products to choose from. Remember when looking for a CBD oil to help you combat pain it is all about finding the right dose. A point that is true regarding all supplement use. Starting with a really high dose is not always going to get you the best results. It is always best to start low and to work your way up.

5. Bluebird Botanicals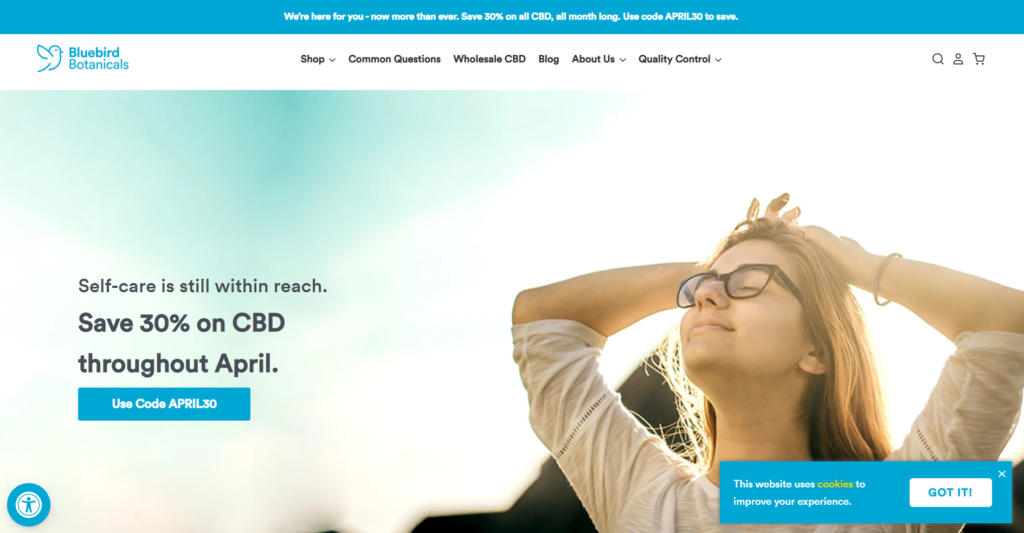 Bluebird Botanicals is a CBD product company with integrity at their core. The company really is trying to tie it all together with high quality products, an emphasis on cruelty free and a philanthropic message that appears to be the "beating heart" of the company. Take a look at their products:

CBD Capsules
CBD Cream (three types)
CBD Bulk Isolate
CBD Isolate
CBD Oil for Dogs
CBD Oil Without THC
Concentrated CBD Capsules
Concentrated CBD Oil
Hemp Extract Oil
Their CBD Sports lotion is a CBD topical with the bruised and battered in mind formulated with botanicals like arnica, ginger, and mint botanicals to cool those inflamed achey muscles and relax bruised tissue surfaces.

6. CBDistillery
CBDistillery is a CBD company with an aim to be alternative. The company recognizes that we need alternatives to our transactional healthcare system and created CBD products to help fill this need. Their #CBDMovement guide is an inspirational piece of literature encouraging individuals to make those kinds of empowering choices. Take a look at their products:

CBD Oils
CBD Softgels
CBD Isolate Powder
CBD Pet Tincture
THC-Free CBD Oils
CBD Salves
CBD Skincare Cream
CBD Gummies
CBDol Relief Stick
CBD E-liquid (multiple flavors)
The CBDol Relief stick is an awesome grab and go roll on that is perfect for that moment of acute pain. It has a menthyl and peppermint scent that for a sensation you can feel. This producut should be used for targeted relief.

7. Populum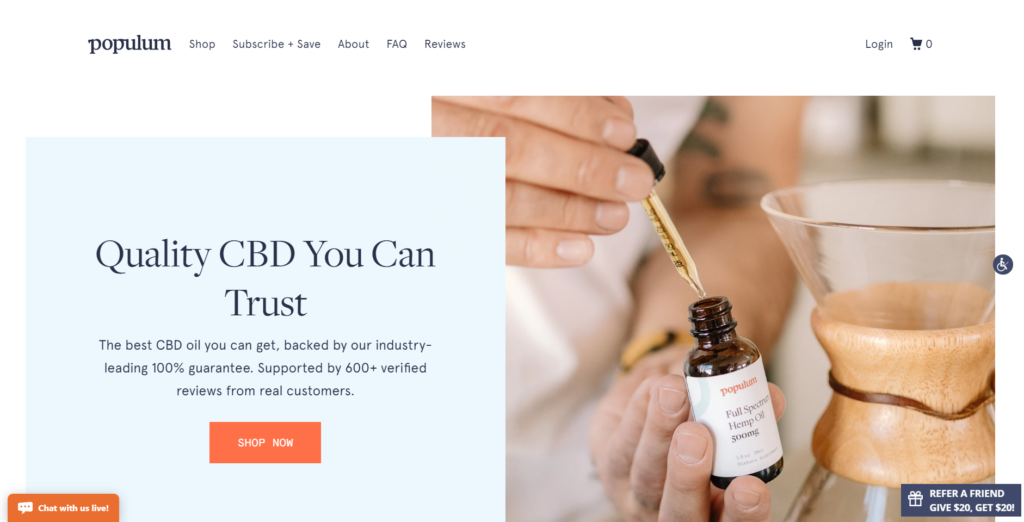 Populum is a CBD oil company that feels luxurious. The company have crafted some incredible products like their Lavender + CBD Face Oil as well as their pet chews. Their CBD products feel like they belong on the most important part of your shelf along with your Grandmother's favorite brooch and a handwritten letter from a loved one. A little goes a long way with Populum. Take a look at their lush products:

Zen Pets Calming Hemp Oil
Zen Pets Hemp CBD Chews
Lavender + CBD Face Oil
Beginner CBD Set
Evening CBD Routine
Pet Lovers CBD Set
Advanced Wellness CBD Set
Full-Spectrum Hemp CBD Capsules
Full-Spectrum Hemp CBD Oil
Taking time for self care is a great way to help tackle your pain and what better way to ground yourself than with a CBD routine. We love a number of their products for folks dealing with pain and particularly like their evening routine set as this helps to calm the body at night and get you started feeling refreshed the following day.

8. NULeaf Naturals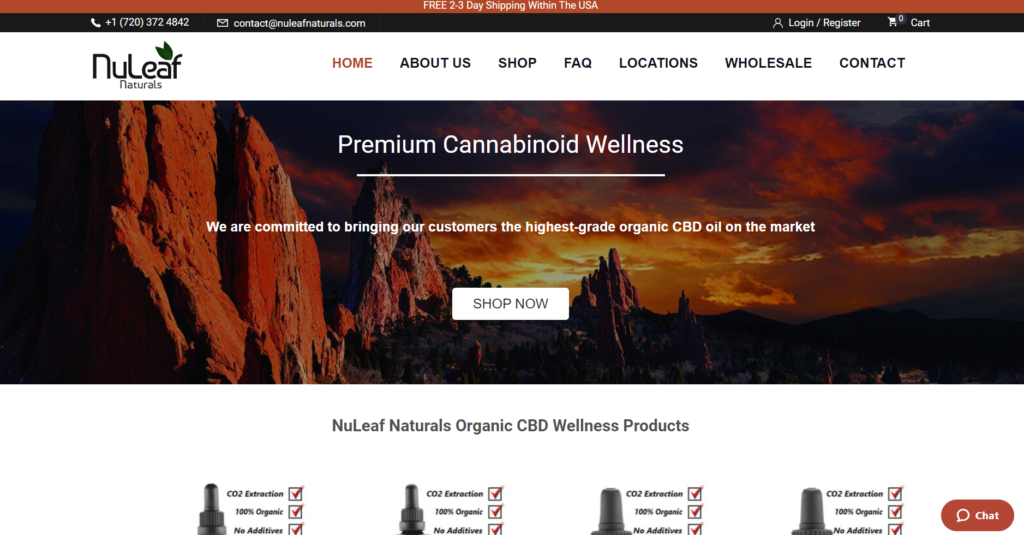 NuLeaf Naturals is a CBD company with an emphasis on quality and full-spectrum products. Unlike some of the other companies we have highlighted this company does not create isolated spectrum. We like their purist mentality and the "old school" methods of crafting that are less about flash than they are about quality. These are their products

240mg Full Spectrum CBD Oil
725mg Full Spectrum CBD Oil
1450mg Full Spectrum CBD Oil
2425mg Full Spectrum CBD Oil
4850mg Full Spectrum CBD Oil
Full Spectrum CBD Oil for Pets
This is a no-frills solution to your health needs and we really love this approach for treating pain from the inside out. Each person's experience of pain is unique and so we love the wide range of doses available from NUleaf Naturals.

9. Green Roads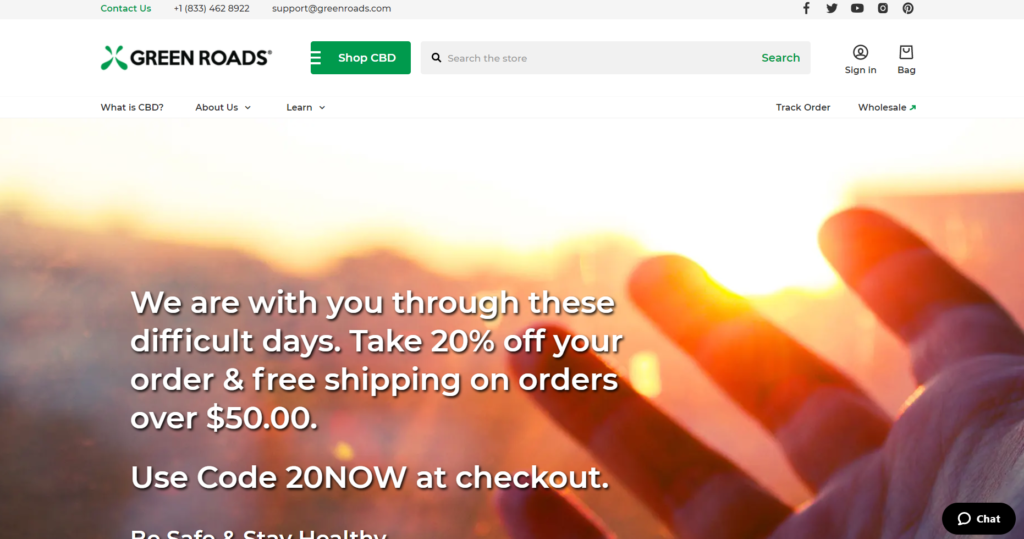 Green Roads is a CBD company that emphasizes science. They have had humble beginnings making recipes for their friends in their kitchen and are now and incredibly popular CBD company all formulated by scientists.Now, Green Roads has sometime for everyone including a wide range of gummies, oils, capsules, beverages, and much more. Take a look at just a few of their products

CBD Gummies 
CBD Oil 
CBD Softgels
CBD Tea
CBD Daily Dose 
CBD Muscle and Joint Relief Heat Roll On
CBD Muscles and Joint Relief Cream
CBD Drops for Pets
Hemp Flowers Coffee
CBD Skin Relief Cream
CBD Bath Bombs

We love all of their products and especially the wide range of options and prices so you can grab a $5 gummy or $50 oil to help relieve your pain. We highly recommend their CBD Bath bomb. It is the bomb for melting away aches and muscle pains and deeply relaxes your whole body an experience you have to try at least once.
10. Cannabidoil Life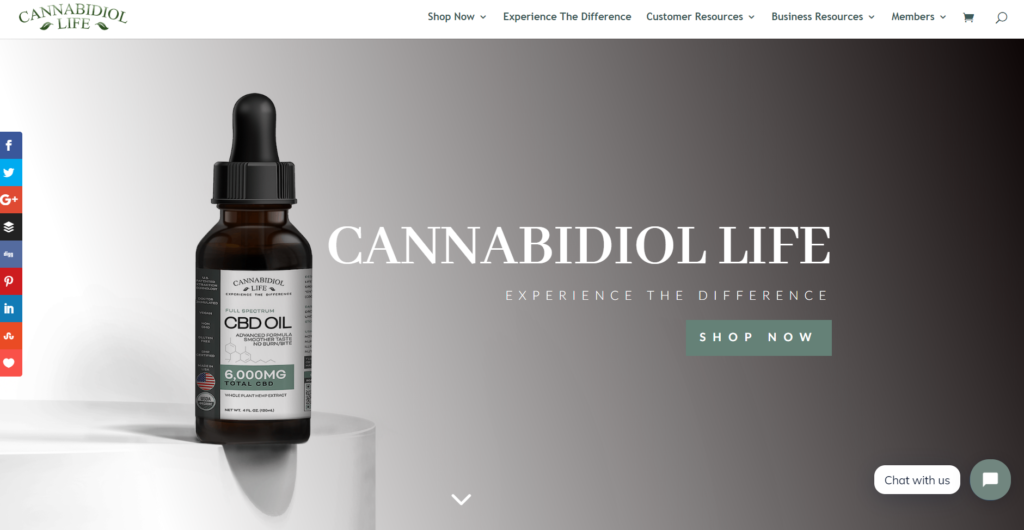 Cannabidoil Life is all about quality control from "seed to shelf." In a highly unregulated industry it is important to find products that are of the highest quality and Cannabidoil Life works painstakingly to ensure that. They share everything with their customers including information about production, extraction methods, lab results and more. Take a look at some of their high-quality products:

CBD Caramels
CBD Chocolates
CBD Gummies
CBD Water
CBD Oils
CBD Isolates
CBD Capsules
CBD Daps
CBD Prerolls
CBD Crystals
CBD Vape
CBD Pens
CBD Topical for Pain
CBD Skin Care
CBD for Cats
CBD For Dogs
CBG Isolate
CBG Oil
Shopping on their site is like being inside of a virtual candy store. There is so much to choose from. For pain you may want to tackle your pain internally and externally with both a CBD ingestible and a CBD topical. Their topical product is formulated with MCT oil, calendula, st. john's wort, comfrey root, arnica, lemongrass essential oil and lavender essential oil.

11. Charlotte's Web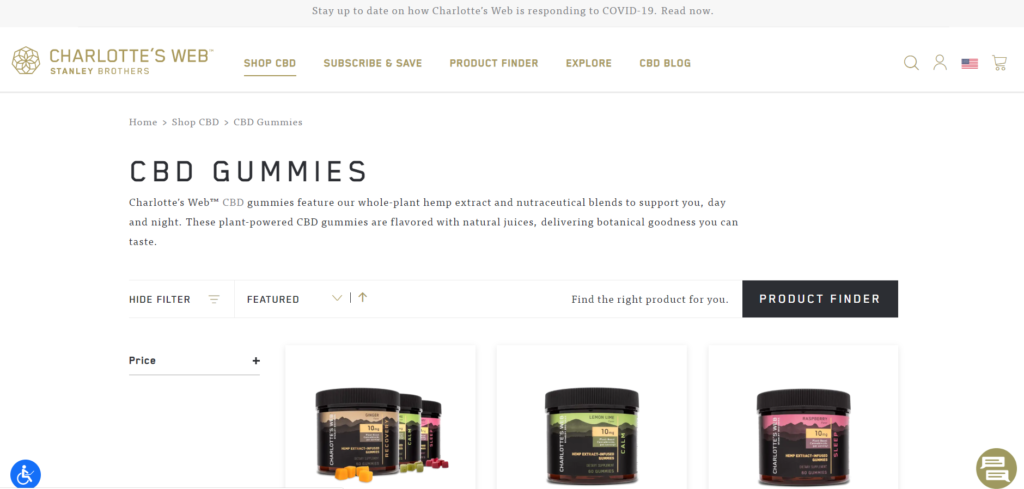 Charlotte's Web is a CBD company that is all about hope. The company is so called after a little girl named Charlotte who had a rare form of epilepsy known as Dravat Syndrome. To recover she used cannabis and the Stanley brothers created a strain of CBD and named it after her. Today families who have children with epilepsy seek out their products. Though CBD products are not FDA approved, people everywhere turn to products like CBD to help them to deal with what ailments they have. Let's take a look at what Charlotte's Web has to offer:

CBD Oils
CBD Capsules
CBD Gummies
CBD for Dogs
CBD Topicals
CW has amazing topical products include a lavender-hemp infused roll on, CBD Cooling Gel, CBD Balm, CBD Cream and more. Their cooling gel is great for relief from that initial pain you get that feels like a bloom of heat. After cooling down the inflammation try their amazing formulation internally to help keep the pain away.

12. CBD Drip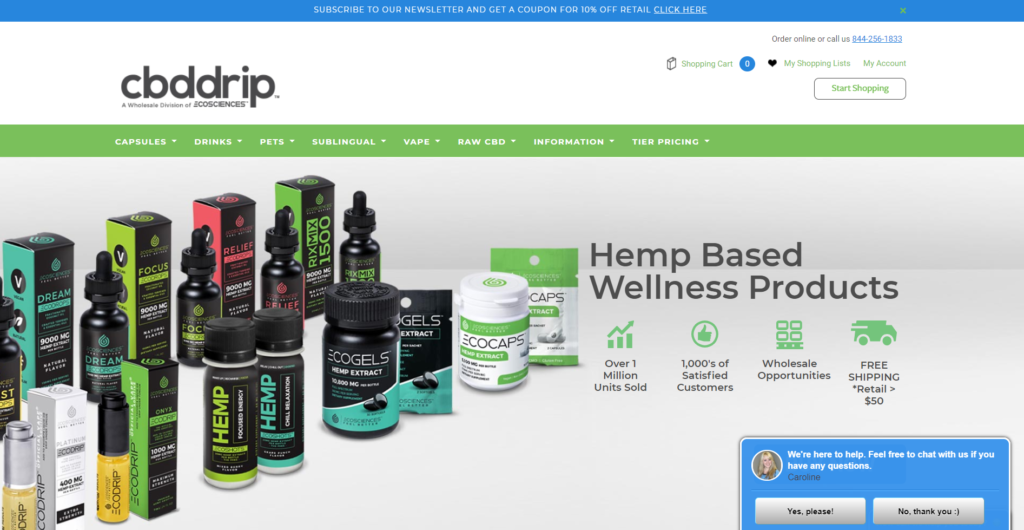 CBD Drip is a company that is about variety. If you are looking for options you have certainly got some great options with this company. They have 5 distinct blends of CBD sublinguals, four different type of capsules, drinks, dog treats, topicals, vape, and even raw CBD. Let's take a closer look at their goodies:

Eco Drip Platinum
Eco Drip Combo Pack
Eco Gels
EcoDrops Relief
EcoDrops Focus
EcoDrops Dream
EcoDrops Combo Pack
And More
Basically if you are ready for a life hack, CBD Drip is ready for you. The product we want to flag up is EcoDrops Relief blended with botanical compounds like eucalyptol to help you find relief from pain. It is important to note that unlike pain medicine CBD does not necessarily have an instant effect (though some users report that in fact it does). CBD really shines when take regularly and over time.

13. Dixie Botanicals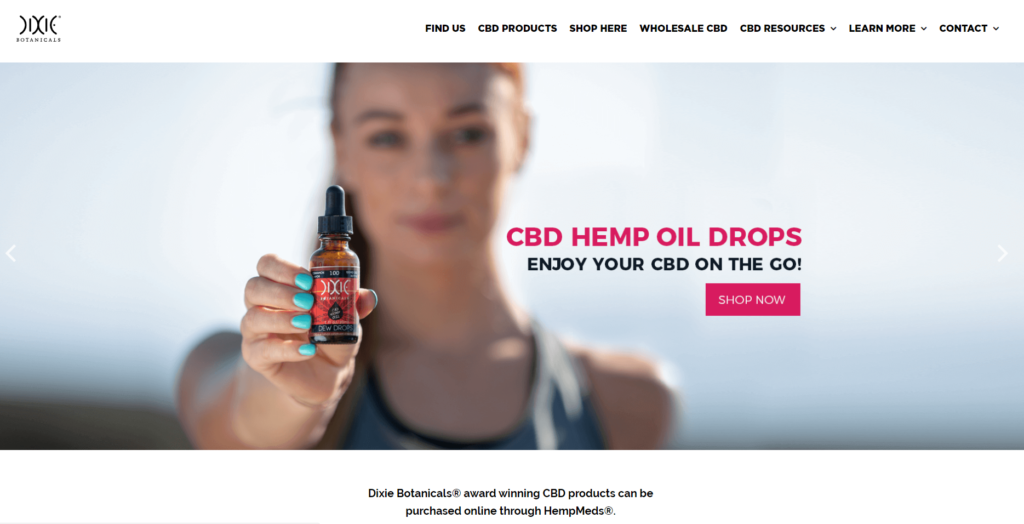 Dixie Botanicals is a CBD company that is all about athletes. Let's face it, working out it awesome for your body. It helps you to lose weight, maintain a health weight, feel good and look great too. The downside is always the injury. Injury can be incredibly painful and very frustrating. So if you're injured while training and need a little help getting back on your feet check out some of their amazing products:

CBD Tinctures
CBD Isolates
CBD Capsules
CBD Edibles
CBD Topicals
CBD Vape Oil
If you're looking for some relief for those aches and pains try their Salvation Balm. This balm is a handy blend of CBD, ginger, mulberry leaf and other botanicals that work synergistically to help your muscles relax and your entire body recover.
14. Elixinol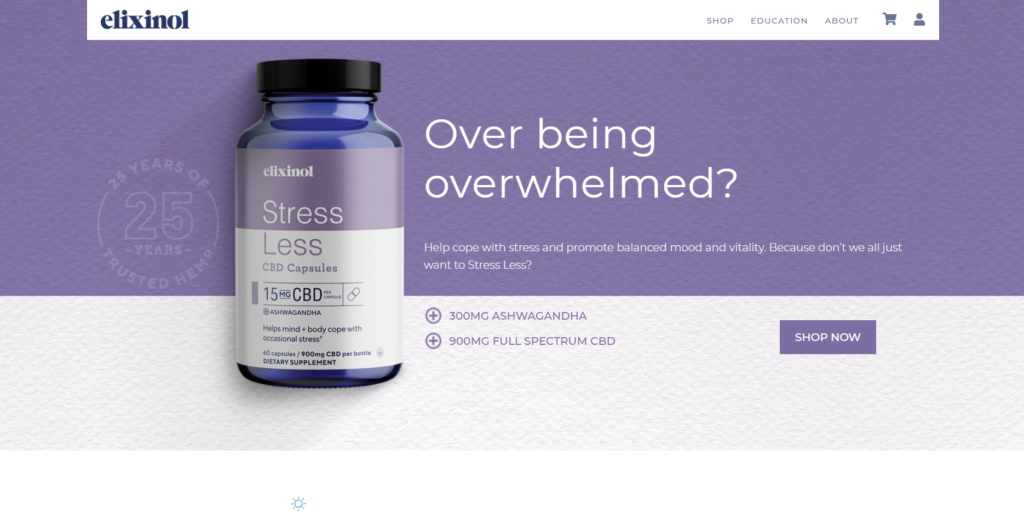 Elixinol is a CBD company that is all about expertise. The company has been around for over 25 years and prides itself on its extremely nerdy levels of hemp knowledge. The products they create are "kind of amazing" and it's no wonder as their team have made painstaking efforts to craft these blends.

Elixinol Daily Balance Liposome
CBD Full Spectrum
CBD Broad Spectrum
Capsules CBD with Turmeric
"Stress Less" CBD with Ashwaghanda
"Body Comfort" CBD Capusles With Boswellia
If you're ready to help your body heal then try their Body Comfort blend. We were excited to see a product with CBD, MCT and Boswellia. Boswellia may have anti-inflammatory effects all carried in a base of MCT oil.

15. PlusCBDOil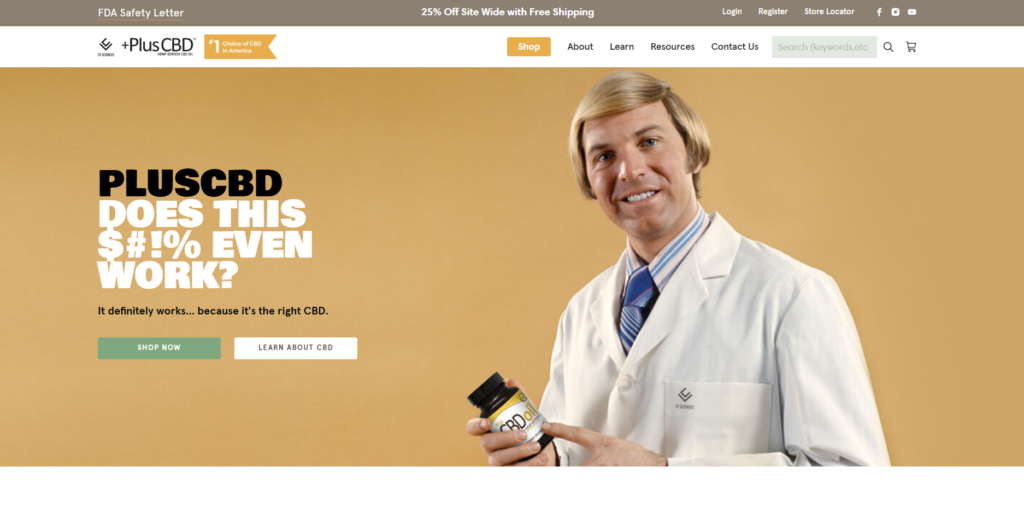 PlusCBD Oil is a CBD oil company that is all about getting there first. To make their point that they've "been around" PlusCBDOil has gone with a 70s throw-back look. The company has a nice sense of humour and the kind of wit that we'd hope to find from a company that sells bottled hemp. Still, they're serious about quality and that shows with their myriad labels and tests. This hemp is heavily vetted, baby! Take a look:

PlusCBDoil Gummies
PlusCBDoil Gold Drops
PlusCBD Oil Balm
PlusCBD Oil Hempstick
PlusCBD Oil Softgels
PlusCBDoil Body Cream
PlusCBDoil Body Lotion
If you sense that a topical just isn't going to "cut it" when it comes to your pain you may want to try a topical plus their internal "gold drops" which work over time in your system to help your body release inflammation which may be the root cause of your chronic pain.

16. 4 Corners Cannabis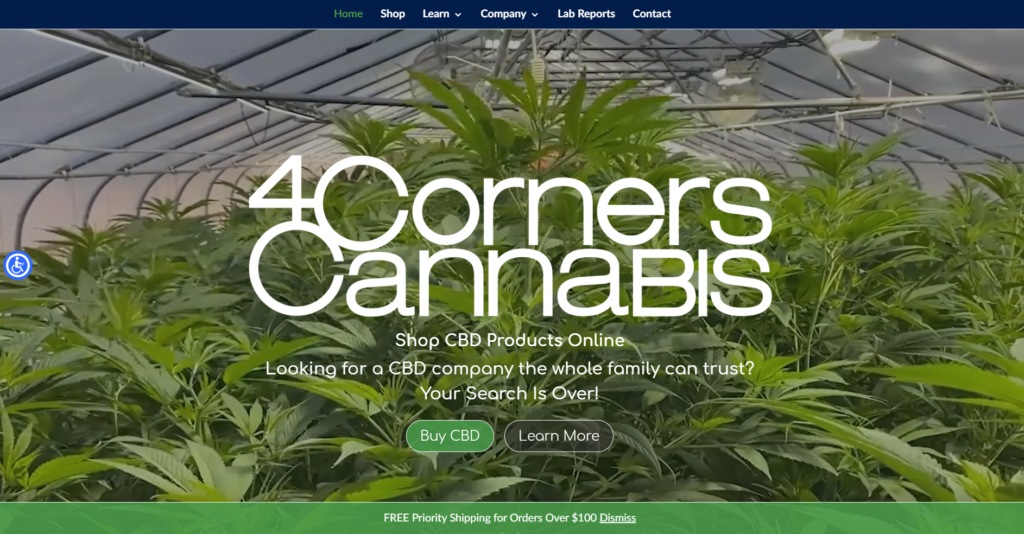 4 Corners Cannabis is a CBD company that is all about the grow. Unlike other companies that seem kind of lost in marketing, package design, and flashy products, 4 Corners Cannabis is all about the hemp itself. It really shows with their final CBD products which are just

Tinctures
Topicals
Pet Products
CBD Honey
And that's it! These products feel at home in a high end retail shop or for sale at a small boutique or hippy conference. We love how much integrity comes along with these products as well as consistency. Since pain is so unique to the individual we recommend trying their tinctures and topicals to help you tackle your pain. Having topicals on-hand can be an effective therapy for acute pain whereas their internal product may build in your system helping you to relieve pain long-term.

17. HempLife Today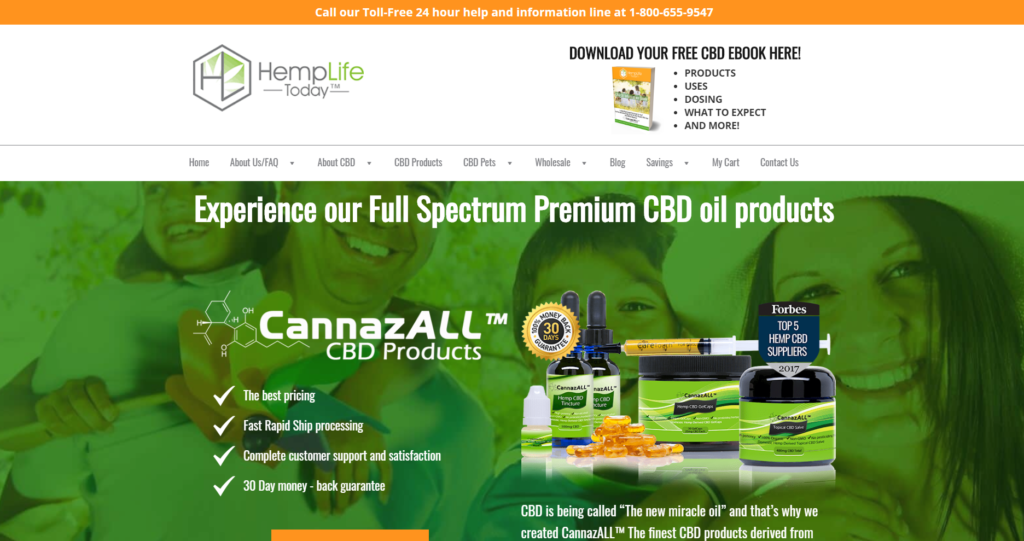 HempLife Today is a CBD company that is about ease of implementation. The company clearly aims to ensure that you have the right product in your hand creating something known as "first time user" sample products so that you can affordably sample all that CBD has to offer. They offer a wide range of products including:

CBD Oil
CBD Concentrate
CBD Gelcaps
CBD Vape Oil
CBD Skin Salve
CBD one-time specials
Try a variety of products to help tackle your pain. You could try the salve and the capsules or the salve along with the oil. Some people report that vape gives them the quickest relief from pain symptoms. We like the "samples" available as a means of trying out what could work for yoru pain experience.

18. PureKana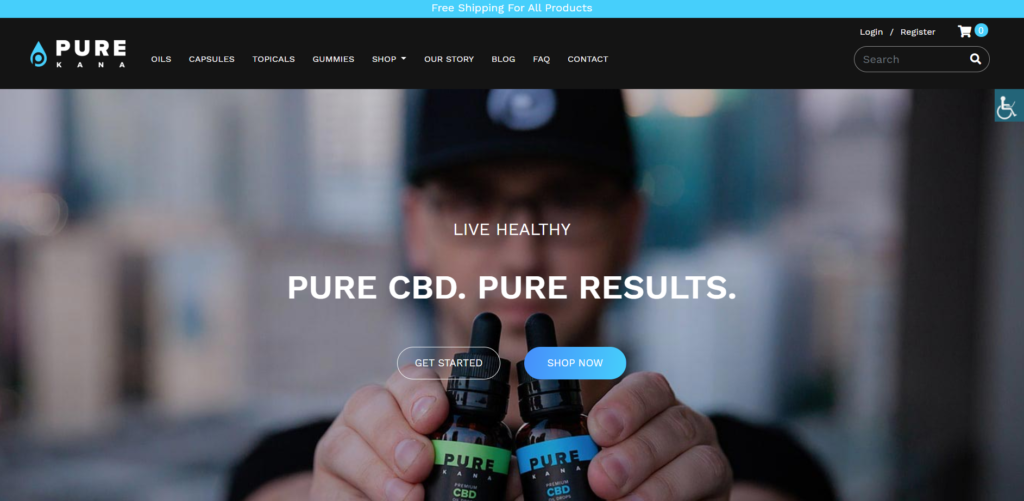 PureKana is a CBD oil company that is all about being legit. This company prides itself on the quality of its products and their cool kid down the street vibes. We like that you can find a little something for everyone in their shop which sells products like:

CBD Vegan Gummies
Mint CBD Oil
Vanilla CBD Oil
Topical CBD Ointment
CBD Vape Pen
CBD Menthol Roll On Gel
CBD Beverage Enhancer
CBD Treats for Pets
To help you deal with pain why not try their vape products along with their CBD Menthol Roll On Gel? Both vape and topicals have an almost instantaneous effect and could help to break the pain cycle before it peaks. Many people who use CBD products like to do so daily to help relieve pain long-term in which case we recommend trying out one of their CBD oils.

19. Green Gorilla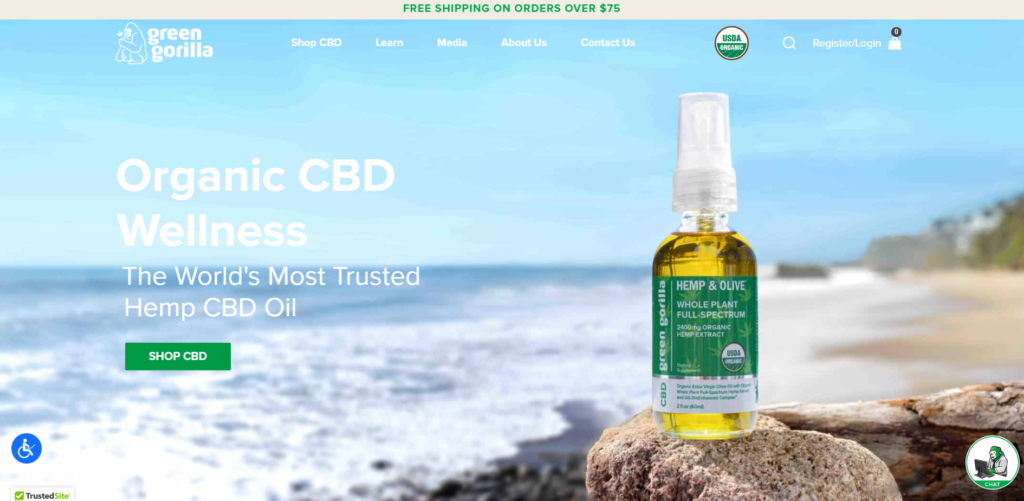 Green Gorilla is a CBD oil company that focuses on organic wellness. These botanical products are formulated with the highest quality ingredients. You will find organic fruits and vegetables for coloring and organic syrups for sweetening their gummies. We like that they have paid attention to all of the ingredients in their formulations.

CBD Hemp and Olive Infused Oils
CBD Gorilla Gummies
CBD Pet Care Treats
CBD Pet Care Oil
CBD Botanical CBD Balm
CBD Lip Balm
CBD for Horses
CBD Bundle
Try a combination of a few products to gain relief. We like that they offer their CBD oils in 6 different concentrations from 150mg all the way up to 7500mg.

20. Im Bue Botanicals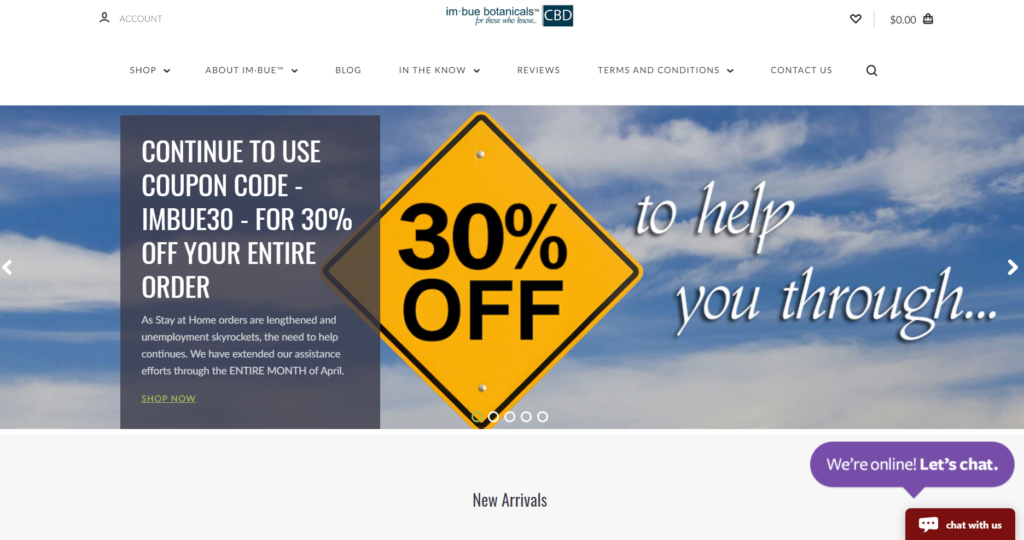 Im Bue Botanicals is a CBD Oil company that is all about sustainability. This Colorado-based company uses organically grown local hemp which is non-GMO as well as cruelty-free and vegan. All of their products are batch-tested in laboratories to ensure quality control. Take a look at what they offer:

CBD Capsules
CBD Tinctures
CBD Topicals
CBD Massage Oil
CBD for Cats
CBD for Dogs
CBD for Horses
Their topical products are very impressive for pain relief as well as other types of muscles cramps and motor concerns. If you're looking for relief so that you can go about you business or to help you sleep better at night you could give their Im Bue Black Lable CBD a try. Their Em Body Product is a similar product that is not as concentrated but half the price.